The Ever-Changing Landscape of Non-Operating Room Anaesthesia: How to Overcome Potential Challenges in Ensuring Patient Safety?
Scientific Programme – Symposium 3
Date: 21 May 2023, Sunday (GMT+8) | 20 May 2023, Saturday (UTC-4) | 20 May 2023, Saturday (UTC-5)
Time: 1055 – 1110 (GMT+8) | 2255 – 2310 (UTC-4) | 2155 – 2210 (UTC-5)
Speaker: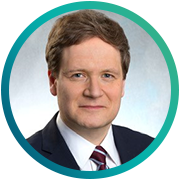 Richard D. Urman MD, MBA
Abstract:
Non-operating room anesthesia (NORA) has evolved to become an important part of anesthesiology practice, involving many procedural areas that are not part of the main operating room. Although every anesthetizing location should maintain same care standards, there have been significant challenges in ensuring patient safety. Opportunities exist to ensure proper patient selection and optimization, adequate staffing and training of all personnel, availability of supplies and equipment. Communication and collaboration with the proceduralists are key to teamwork is needed to promote safe, evidence-based practices. Outcomes data collection and analysis can help inform current NORA practices and suggest opportunities for quality improvement efforts.
More About Scientific Programme