Welcome Message by the President of ASA
Michael W. Champeau, M.D., FASA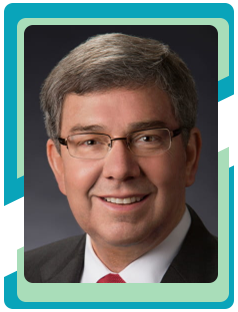 As President of the American Society of Anesthesiologists, it gives me great pleasuer to invite you to participate in the Anesthesia Patient Safety Symposium.  We are honored to partner and collaborate in this event with the Persatuan Kakitangan Anestesiologi Hospital Umum Sarawak, Malaysian Society of Anaesthesiologists, College of Anaesthesiologists, Academy of Medicine of Malaysia and the Anesthesia Patient Safety Foundation (APSF).
Anesthesiology was the first medical specialty to champion patient safety as a specific focus. The anesthesiologist most deserving of our, and our patients', gratitude for that focus is Dr. Ellison "Jeep" Pierce.  His interest in patient safety began in 1962 when he was assigned the subject of "anesthesia accidents" as the topic for his resident's lecture. He went on to be one of the driving forces in the development of the anesthesia patient safety movement. The success of our patient safety movement was nationally recognized in 1996 when the American Medical Association and corporate partners founded the National Patient Safety Foundation, which was based on the APSF model. Further recognition for anesthesiology's safety efforts came in the landmark 1999 Institute of Medicine report, "To Err is Human," and in a 2005 front-page article in the Wall Street Journal, which singled out anesthesiology's accomplishments in making anesthesia safer. We continue these efforts every day, both in our practices and through international collaboration such as this Anesthesia Patient Safety Symposium.
Together we can improve international standards on patient safety and bring global attention to these issues.
Michael W. Champeau, M.D., FASA
President, American Society of Anesthesiologists