Welcome Messages by Organising Chairpersons
Peter Tan MD, MMed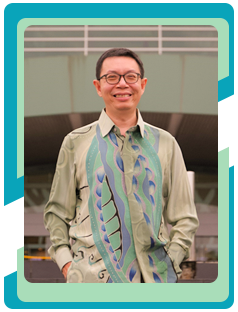 Warmest welcome to the inaugural virtual Anaesthesia Patient Safety Symposium 2023 (APSS 2023), May 20-21 jointly organised by Persatuan Kakitangan Anestesiologi Hospital Umum Sarawak, Malaysian Society of Anaesthesiologists and College of Anaesthesiologists, Academy of Medicine of Malaysia. The Organising Committee is truly honoured to collaborate with Anesthesia Patient Safety Foundation and American Society of Anesthesiologists in this new venture which will promise an even greater platform for academic discussion as well as networking.
Anaesthesiologists have made remarkable contributions to patient safety in the past decades. The issues of patient safety in anaesthesia have been addressed sporadically during local meetings and to our knowledge, APSS 2023 is the only conference to be held in the country and possibly in this region dedicated to education and learning of anaesthesia patient safety.
APSS 2023 will bring together global and local leaders and practitioners committed to improving patient safety. Through sharing of safety-related news, ideas and opinions among the multi-disciplinary perioperative team members and other stakeholders, the patient safety may be further advanced to drive the best possible patient outcomes. I look forward to the future editions of APSS either virtually or in-person as continuous efforts in promoting education in anaesthesia patient safety locally and regionally.
So for now, sit back, relax, and enjoy the symposium! Thank you!
Peter Tan MD, MMed
Organising Chairperson
Consultant Neuroanaesthesiologist, Sarawak General Hospital
President, Malaysian Society of Neuroanaesthesiology and Neurocritical Care