Perioperative Deterioration: Early Recognition, Rapid Intervention and the End of Failure to Rescue
Scientific Programme – Symposium 1
Date: 20 May 2023, Saturday (GMT+8) | 19 May 2023, Friday (UTC-4) | 19 May 2023, Friday (UTC-5)
Time: 1105 – 1130 (GMT+8) | 2305 – 2330 (UTC-4) | 2205 – 2230 (UTC-5)
Speaker: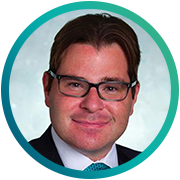 Steven Greenberg, MD, FCCP, FCCM
Abstract:
Authors of the anesthesia closed claims database, recently suggested that failure to rescue events occurred in 1 of 5 claims for those patients suffering from severe permanent injury or death.1 Claims generally encompassed diagnosis and treatment of postoperative respiratory depression, cardiovascular and respiratory issues due to patient comorbidities, postoperative hemorrhage and spinal/epidural hematoma.1 The likely etiologies of these poor outcomes include ineffective communication and human factors involving decision making, time management, situational awareness, leadership and teamwork. A recent review on failure to rescue suggested that over 60% of perioperative cases were preventable2 and due to failure to recognize physiologic deterioration, failure to monitor, delay in escalation and failure to make a definitive diagnosis.
To address failure to rescue in a timely fashion, several early warning system models have been developed to alert healthcare professionals of patients who are deteriorating.3 Many of these systems use scoring mechanisms that are generated from the integration of physiologic data captured through the medical record. These scoring systems are often  incorporated into a clinical algorithm that alerts providers to assess and treat the potential deteriorating patient.3 Limitations of these systems include inaccurate data input from providers, lack of an effective efferent limb response (either inappropriate or inefficient), and lack of readily available cognitive aids at the bedside to help providers complete the assessment and treatment tasks.
Newer system designs may incorporate artificial intelligence and machine learning to capture signal patterns involving changes in physiologic vital signs that may later lead to patient deterioration and harm. These changes could be specific for a determined clinical scenario to customize the approach for the individual clinical provider. Using audio-visual decision support that is not distracting to the provider may lead to a more real time alert to someone who may be deteriorating. The following lecture will discuss the clear and present danger of perioperative clinical deterioration and some of the proposed modalities in which to reduce unwanted harm to our patients.
References:
Kent CD, Metzner JI, Domino KB. Anesthesia hazards: lessons from the anesthesia closed claims project. Int Anesthesiol Clin. 2020;58:7–12.
Lin D, Peden C, Langness S, et al. The Anesthesia Patient Safety Foundation Stoelting Conference 2019; Perioperative Deterioration-Early Recognition, Rapid Intervention and End of Failure-to-Rescue. Anesth & Analg 2020; 131; e155-199.
Green M, Lander H, Snyder A, Hudson P, Churpek M, Edelson D. Comparison of the between the flags calling criteria to the MEWS, NEWS, and the electronic Cardiac Arrest Risk Triage (eCART) score for the identification of deteriorating ward patients. Resuscitation. 2018;123:86–91.
More About Scientific Programme