Do You Really Know Enough? Training Anaesthesia Professionals to use Advanced Anaesthetic Technology
Pre-Conference Event – Lecture 3
Date: 6 May 2023, Saturday (GMT+8) | 5 May 2023, Friday (GMT-5)
Time: 0940 – 1000 (GMT+8) | 2040 – 2100 (GMT-5)
Speaker: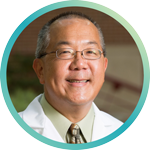 Samsun Lampotang PhD, FSSH, FAIMBE
Abstract:
Training is mainly time-based in most fields including anesthesiology. Different individuals learn at different rates; time-based learning does not account for individual differences and can short-change individuals needing more time. Conversely, mastery training ends when the individual learner has achieved mastery (by reaching a minimum passing standard, MPS) irrespective of the time needed to reach mastery.  Mastery training can thus be demanding of the instructor's time and impractical for busy clinicians as an open-ended time commitment.
We describe mastery training in central venous access on a simulator as a concrete example of mastery training using a virtual coach.
Other Pre-Conference Events