Building A Well-Being Infrastructure in Your Institution: An Organisational Approach
Scientific Programme – Symposium 4
Date: 21 May 2023, Sunday (GMT+8) | 21 May 2023, Sunday (UTC-4) | 21 May 2023, Sunday (UTC-5)
Time: 1500 – 1525 (GMT+8) | 0200 – 0225 (UTC-4) | 0100 – 0125 (GMT-5)
Speaker: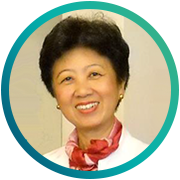 Chan Yoo Kuen MBBS (UM), FFARCS (Ireland)
Abstract:
Leaders in our institution must be mindful of the stress all of us face.  If we can attain joy and wellbeing, we are more productive in our output. Many initiatives can be put in place in our institution to achieve this goal – adjusting policies to emphasize on wellbeing, advocating for the emotional needs of the community and allocating adequate funds for the purpose.
Individuals should be encouraged to be active community participants, to stay connected, to commit to continued learning, to selflessly live life and give of their time and effort; best done by promoting a growth mind set.
More About Scientific Programme